Chair 1
During the pandemic, my buddy gave me a bunch of material. It was mostly metal pipe and old lumber. The pile of lumber that I now had, was beginning to bother me. It was just sitting there, taking up space; and lumber that takes up space needs to be used.
Thus began operation reduce the wood pile, a woodcraft adventure!
Staring at what I think is a plank of cedar, I wonder if I can find a chair hiding in there.
Make some measurements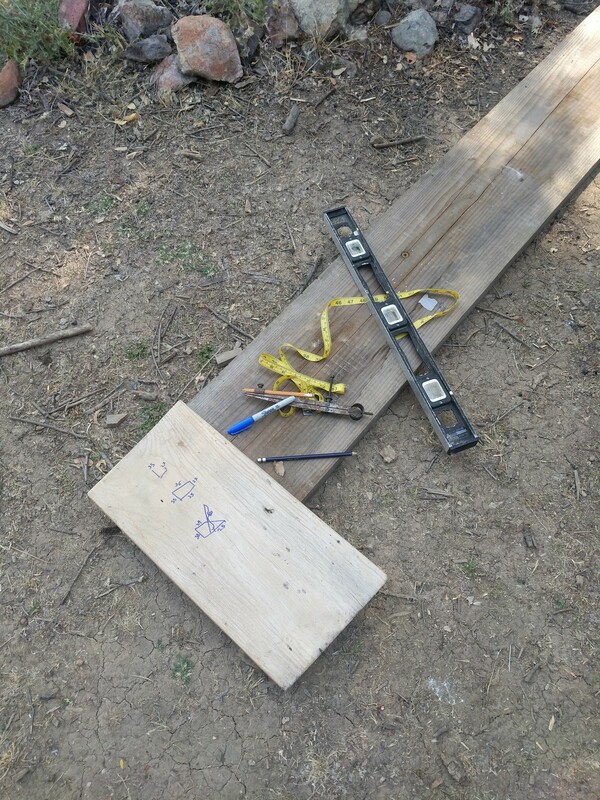 That's it. That's the extent of the 'design'. For the most part, the primary factor in the design is the width of the cedar slab.
glue the slab back together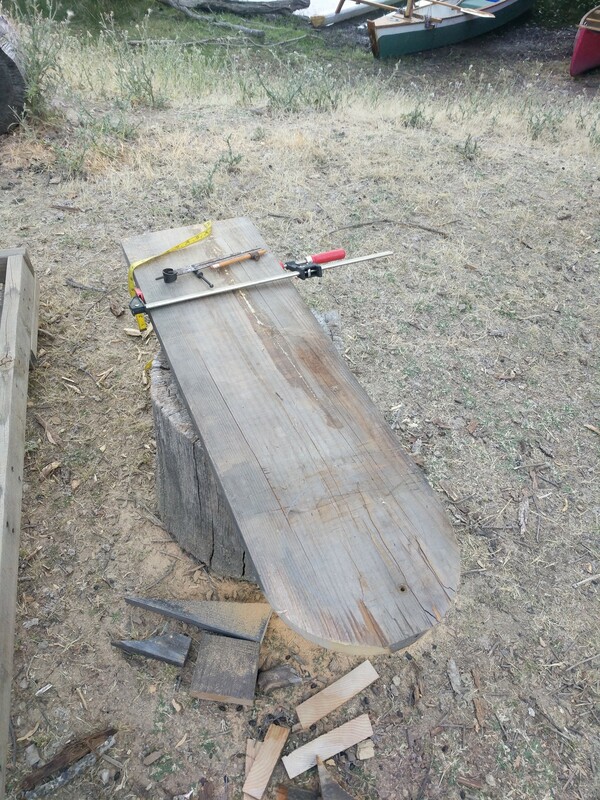 the wood was cracked badly lengthwise, and every piece I cut fell in 2. Here is the back of the chair being glued.
4 pieces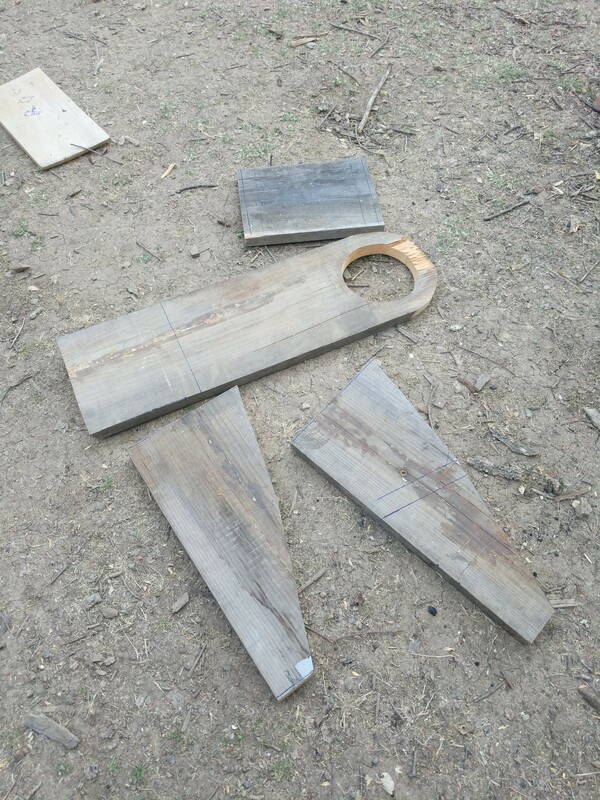 Aside from the piece of wood I used for drawing the design, the chair is comprised of 4 pieces.
Assemble!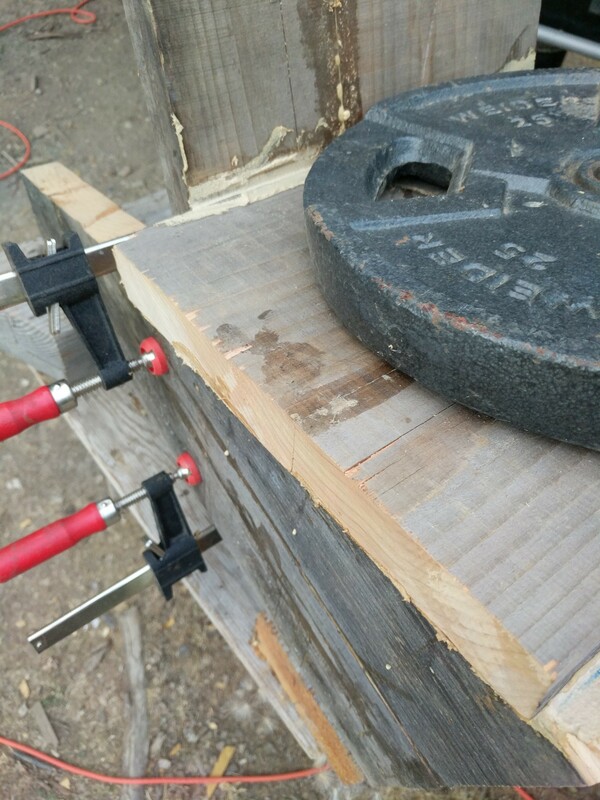 The 4 pieces of the chair were glued and clamped.
Yup, it's a chair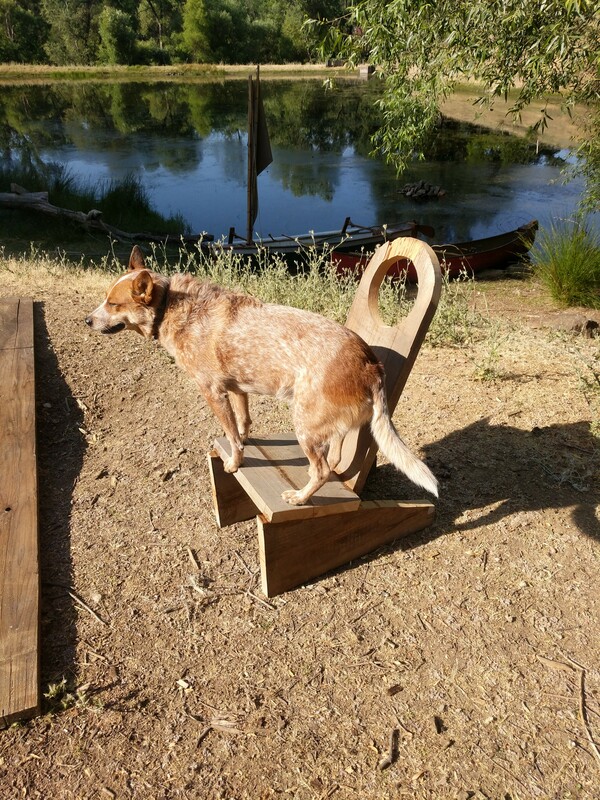 2 Snakes NOT facing each other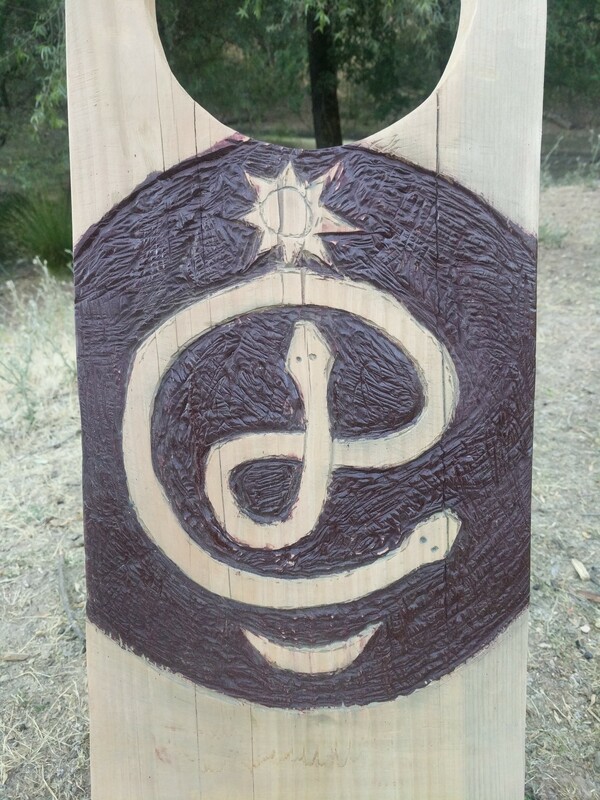 A rotary tool etched a design in the chair back, and the etching was colored with leftover stain from the banjyre build :)
Finished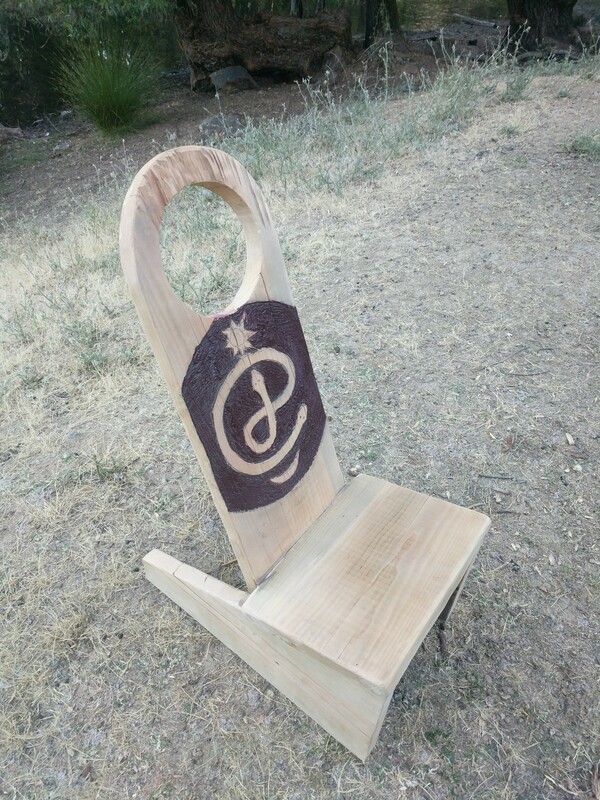 Yup, it's a chair. The seat is a bit low for my liking, but the chair is more comfortable than I expected; and the wood pile is a little bit smaller.
Cheers,
jezra