Copper Bells
After the creation of the Carnyx, there was a fair bit of copper sheet leftover that I simply couldn't bear to part with. While scavenger jezra could see the value in keeping the copper, tidy jezra didn't want the metal taking up space.
Fortunately, "making sound" is something I like to do, and it soon dawned upon me that copper is commonly used for the creation of bells. Since I had no knowledge of bellcraft, I spent a day watching metal working videos; primarily focused on hammering bells.
Here is the process :)
Gather material and tools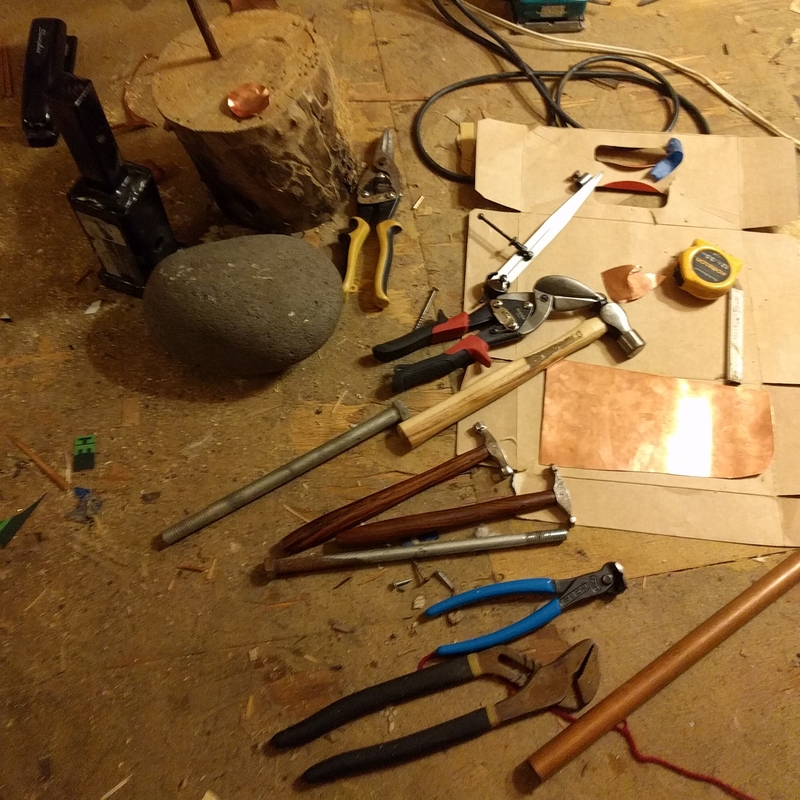 Hammers, a small round of willow, a river rock, and some "stuff". All things are tools.
Hammered cap, soldered tube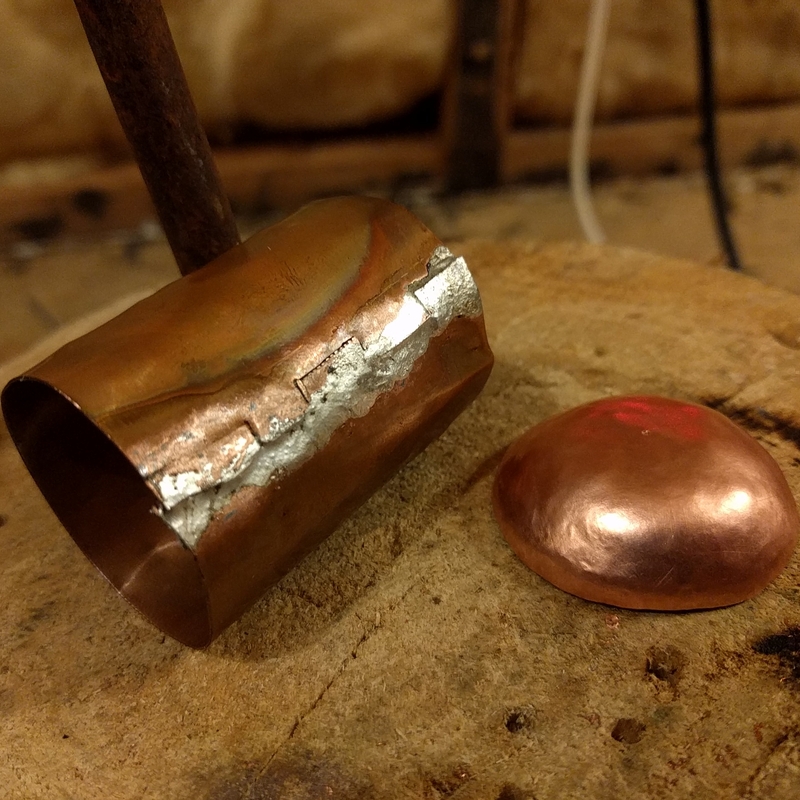 Hella Sinister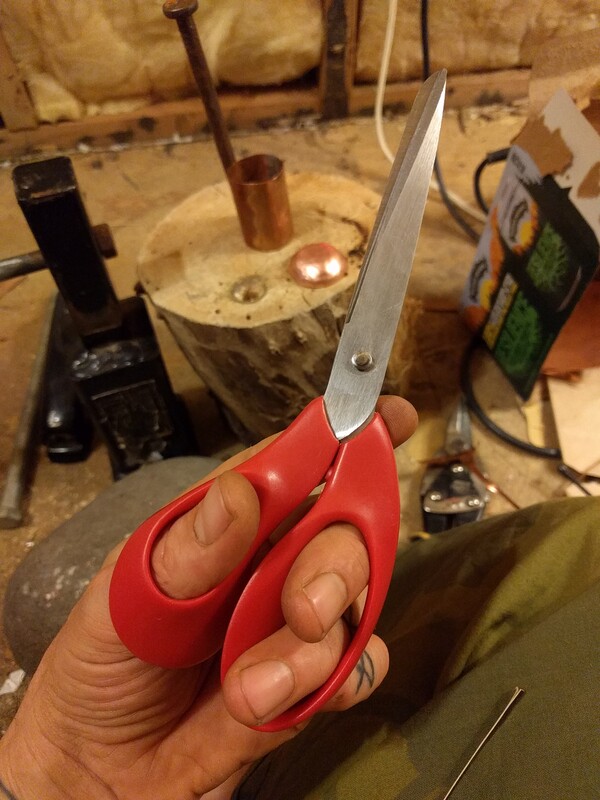 Although not used for this project, left-handed scissors are of vital importance. This pair was purchased for the Carnyx project.
bell cap, body, and canon soldered together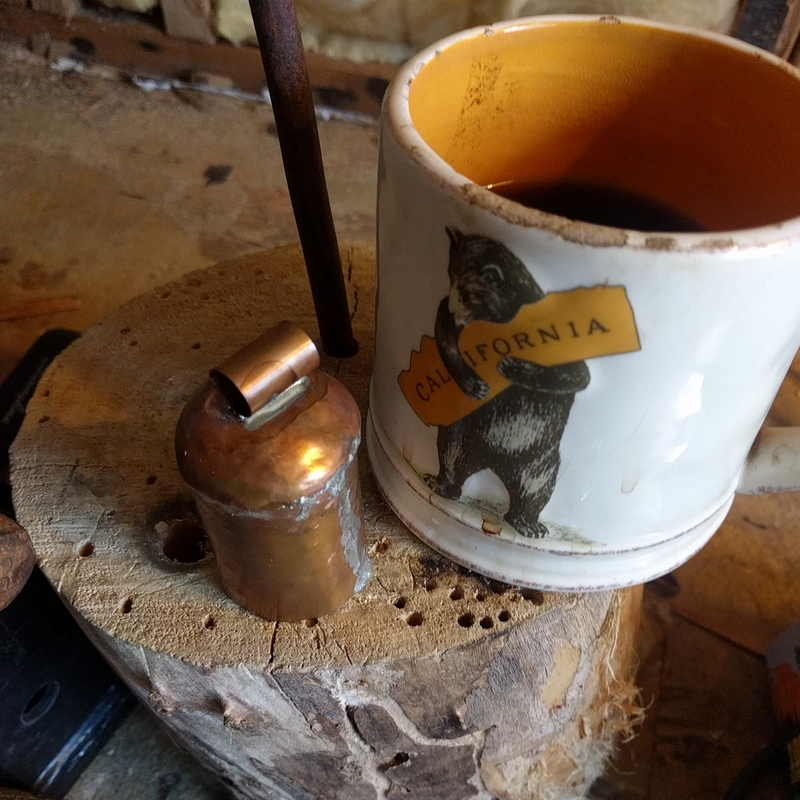 the round bell holder (AKA canon), extends through the cap, and is internally bent to hold the clapper
making the clapper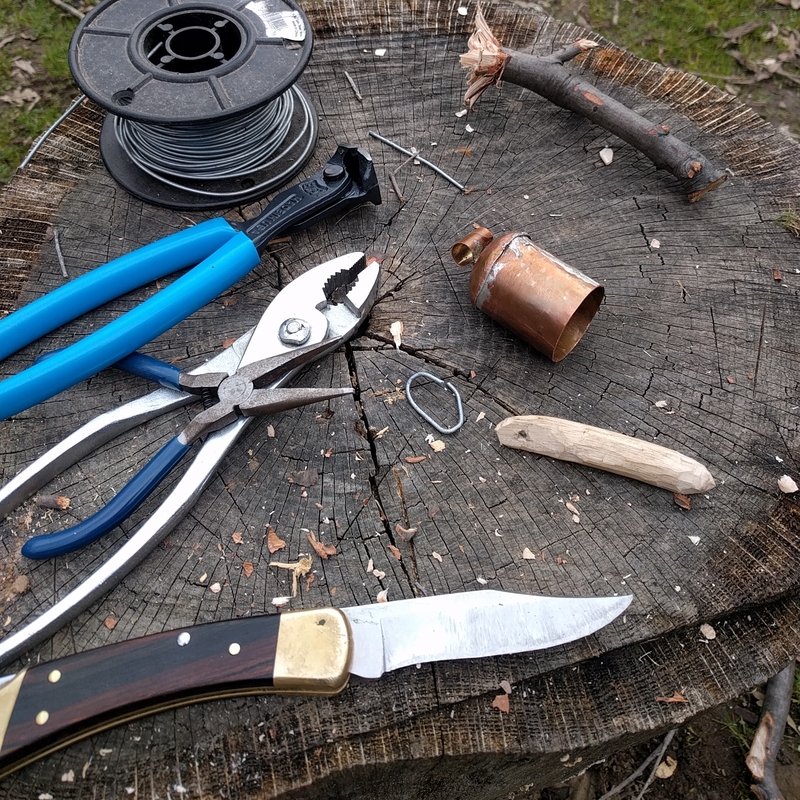 many of the bell making videos I watched utilized a wooden clapper. This clapper is made from a piece of local oak. galvanized wire was used to attach the clapper to the clapper support
finished!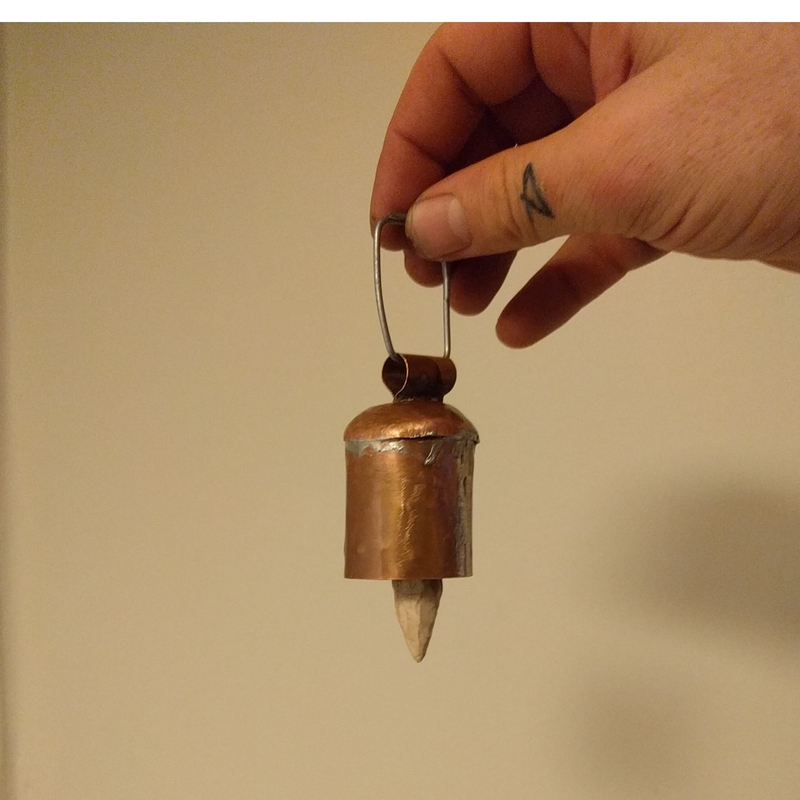 Hey, there is enough copper remaining for another bell! booyah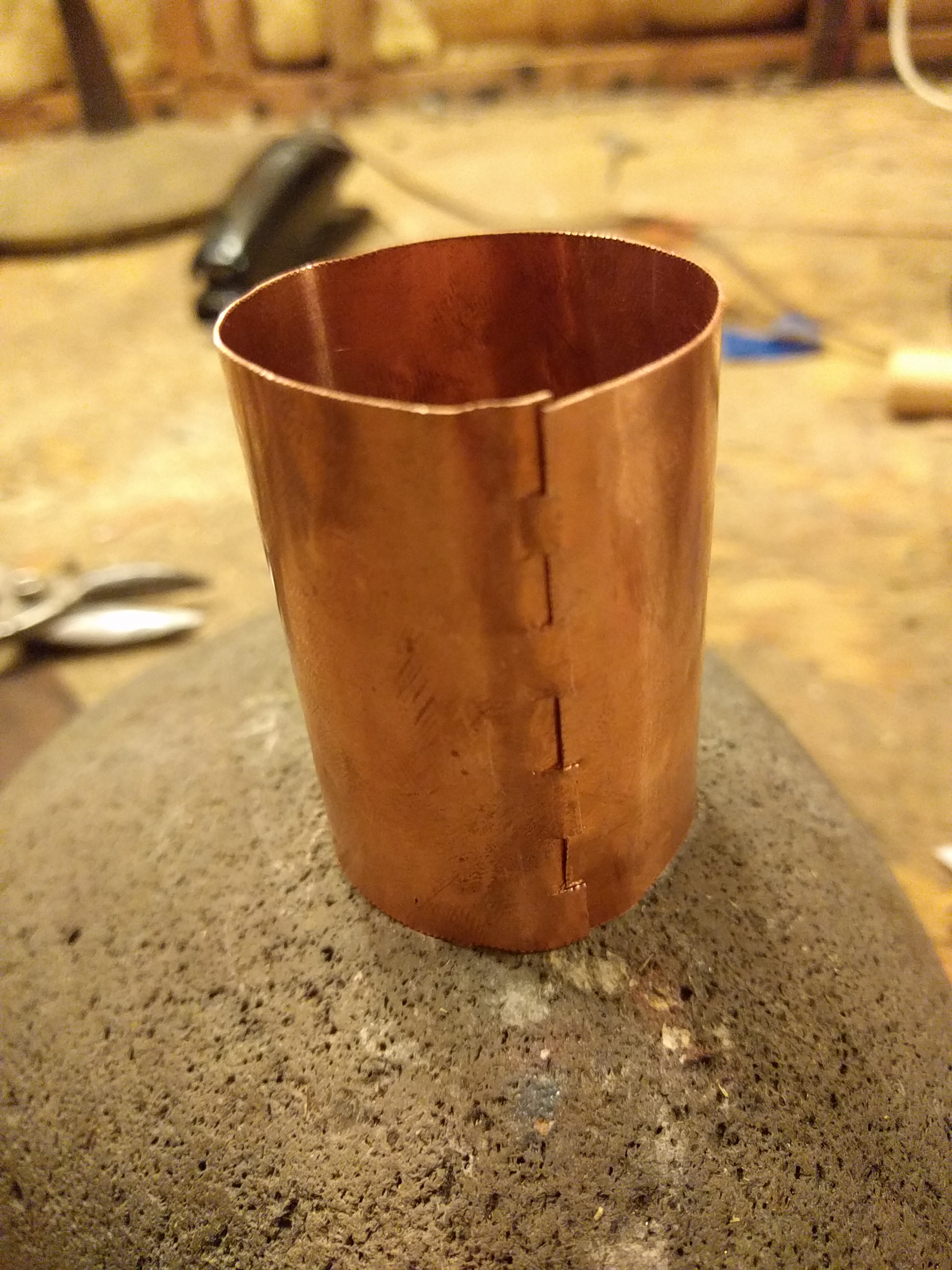 start by making a tube
a better clapper support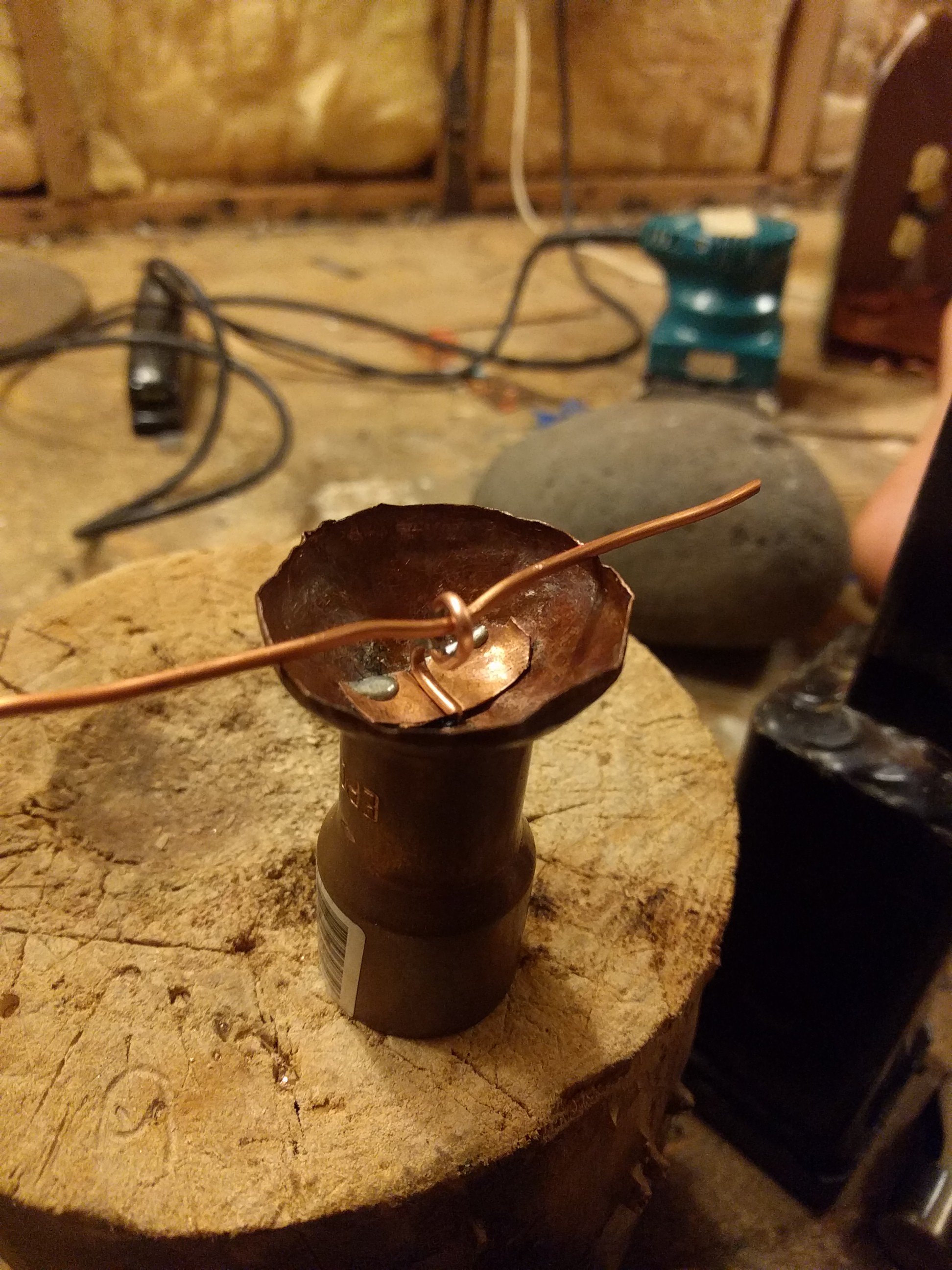 the clapper support from the first bell didn't strike me as the best route to go. Haha, "strike me" … because a bell is struck. :)
Anyway, here I am using a bent piece of 14 gauge copper for the support. The long piece of copper is a temporary brace to hold the support in place as I solder.
Armature added to the clapper support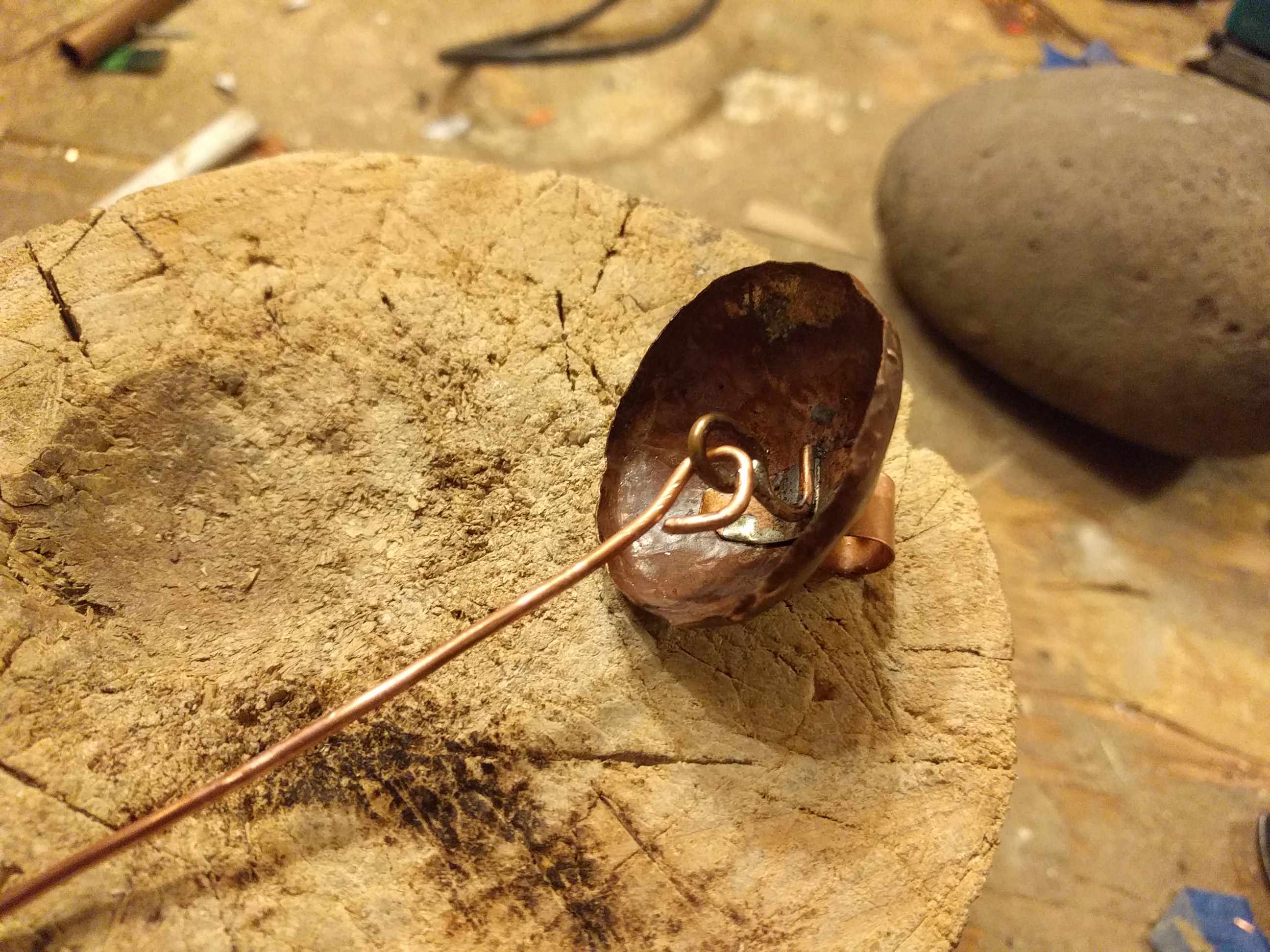 the clapper weight only cost 5 cents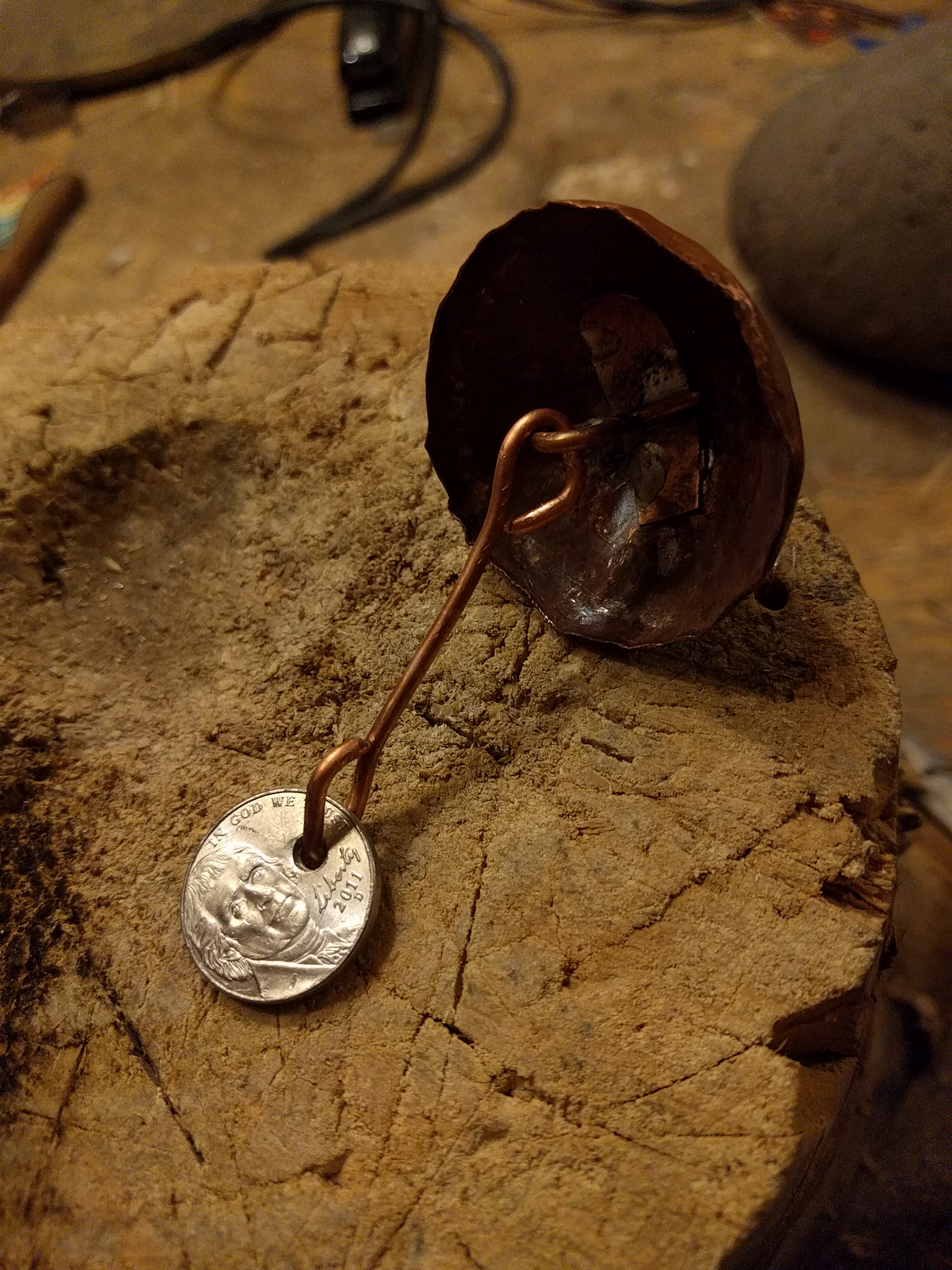 Finished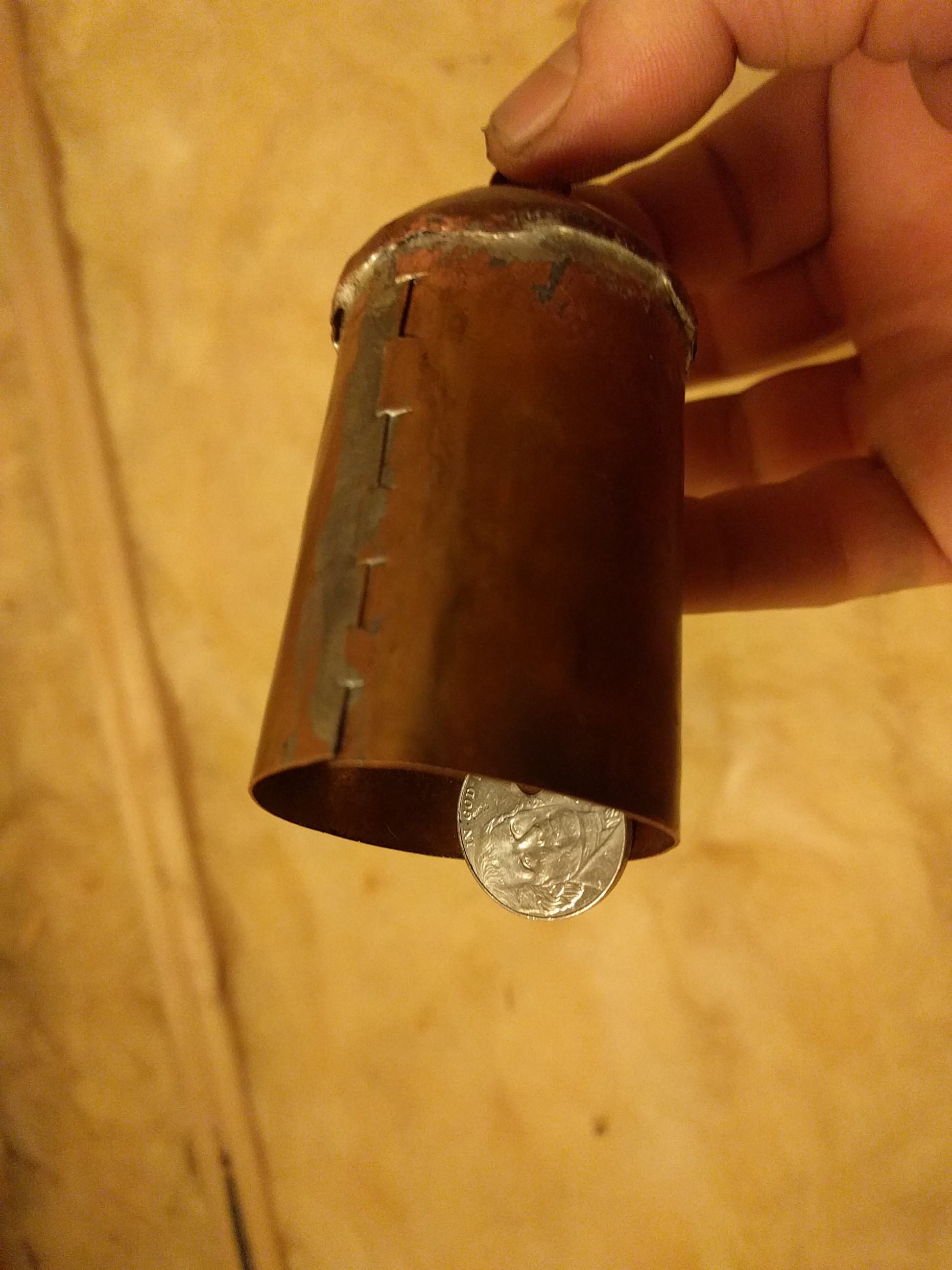 The cap and clapper piece was soldered onto the body, and I am quite pleased with how Tommy peeks out the bottom.
Well there ya go, some copper bells made from scrap. While I appreciate the bellcraft training, the end result doesn't ring as well as I would prefer. Thicker material should make a more pleasant sounding bell.
Cheers, Jezra the bellcrafter :)