On This Imbolc
On Imbolc, the weather was dreary and I did not walk around collecting firewood. Instead I drove to the farm supply store for some hay bales and orchard grass. Much to my amazement, upon starting my truck and driving, the speedometer was functioning properly!
This might not seem like much to you, but the speedo rarely works.
It's an Imbolc Miracle!
She's dusty, a bit musty, and hella trusty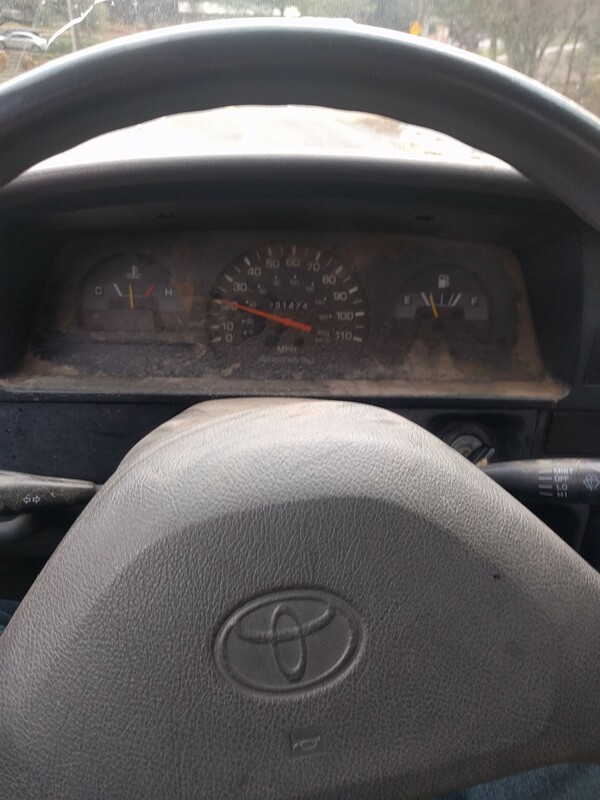 In case you were wondering, that odometer is reading: 231474 miles.
Keep on trucking,
jezra :)