Scotch broom broom
Prior to the Spring Equinox, I decided that my life was missing a custom crafted, hella sweet broom with which I could sweep a hearth.
Gather some supplies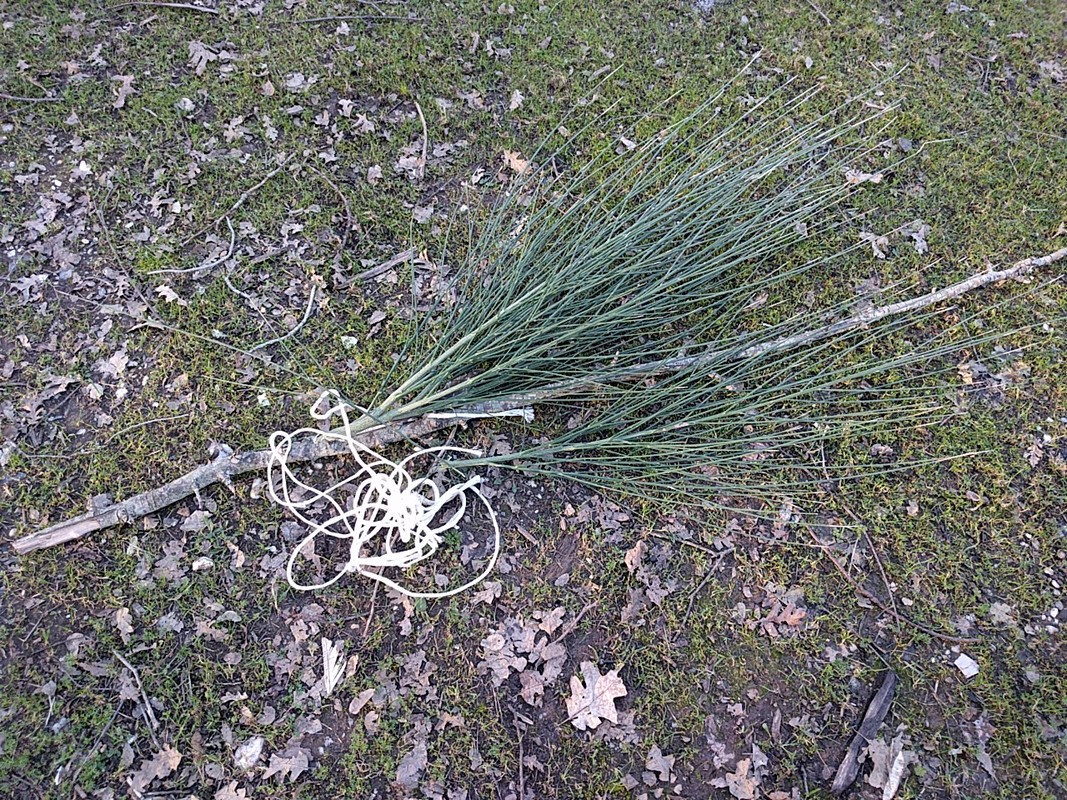 The broom handle is a piece of mystery pear, the bristles are from some pieces of scotch broom , and the bristles will be tied to the handle using twine from a bale of sheep snacks.
Clean up the broom stick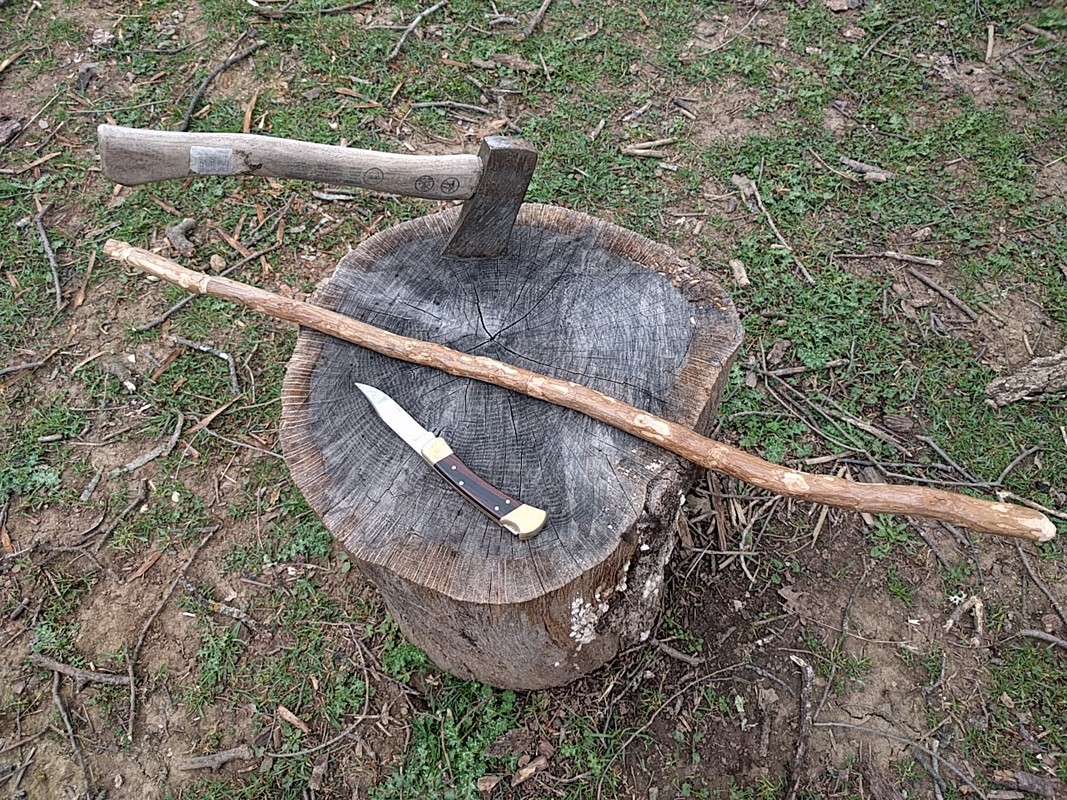 An ax and an knife make quick work of removing and smoothing the knots in the pear
Carve some notches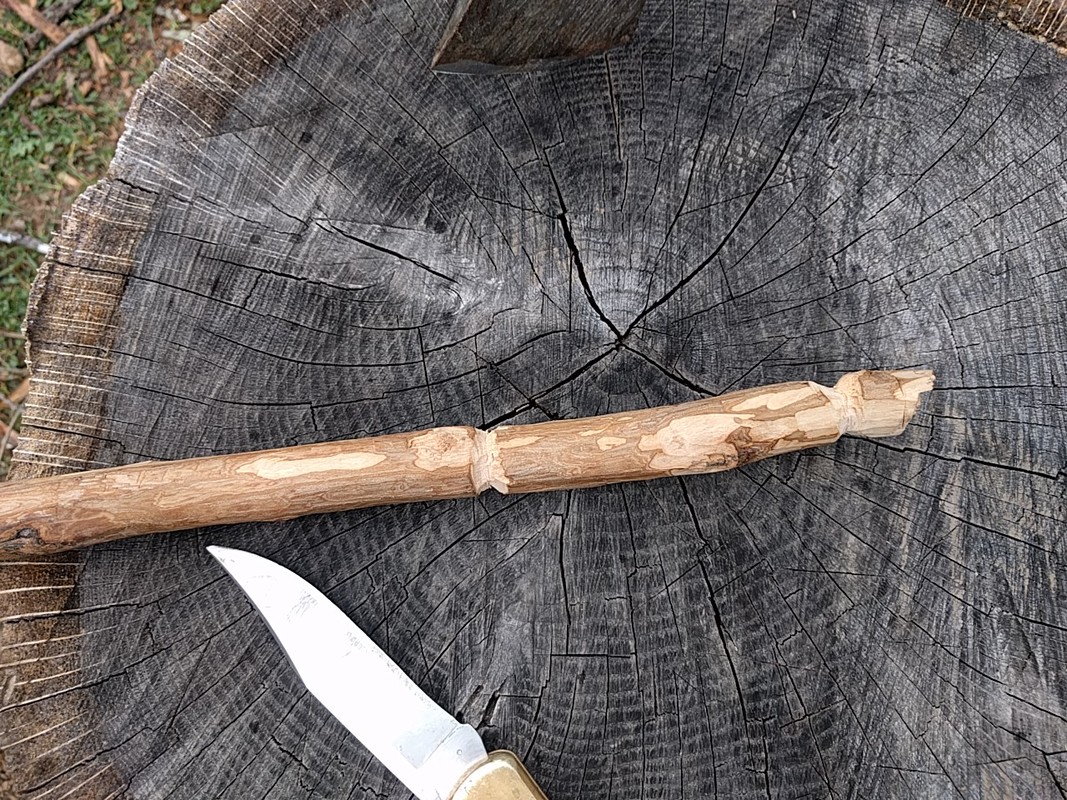 2 notches were carved near the bristle end of the broom stick. These are the location where I will be afixing the bristles to the handle.
Make the bristles even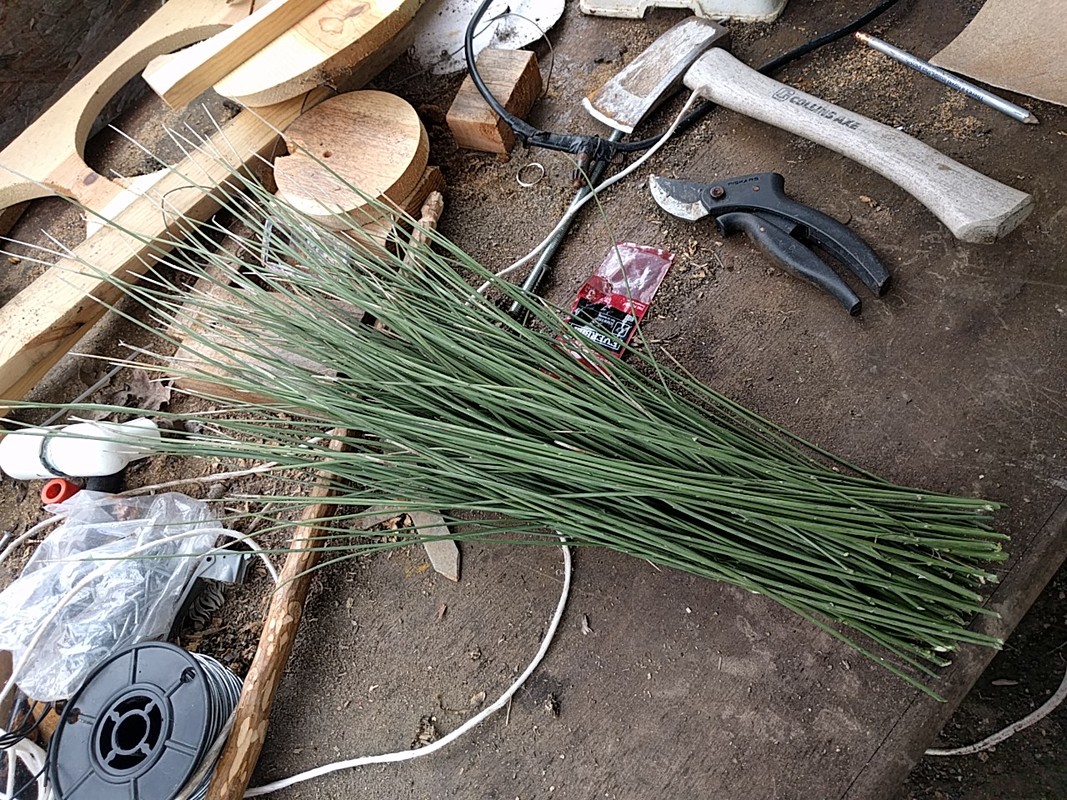 From the main stalk of scotch broom, all of the smaller twiggy bits were removed and put in a pile.
Tie it all together!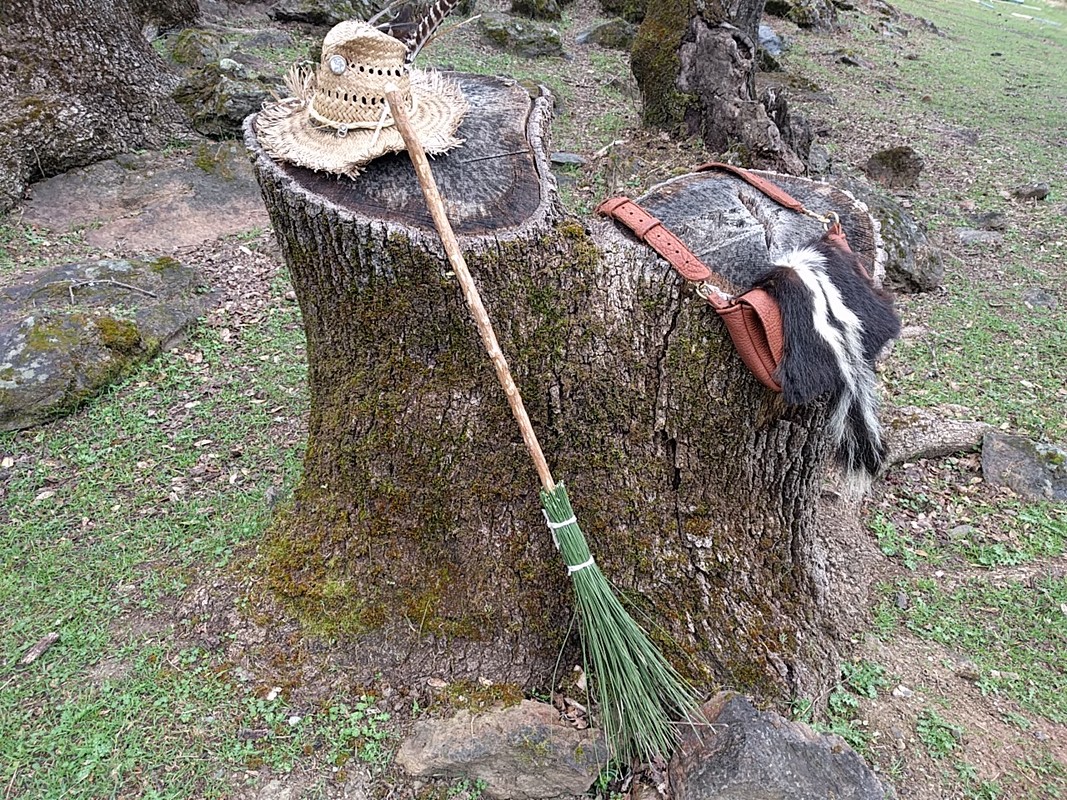 The bristles were aligned and tied to the handle where the notches were cut. Then the ends of the bristles were trimmed to be uniform in length.
Then I posed the new broom with a hat and magestic satchel :)
cheers!